{service.name}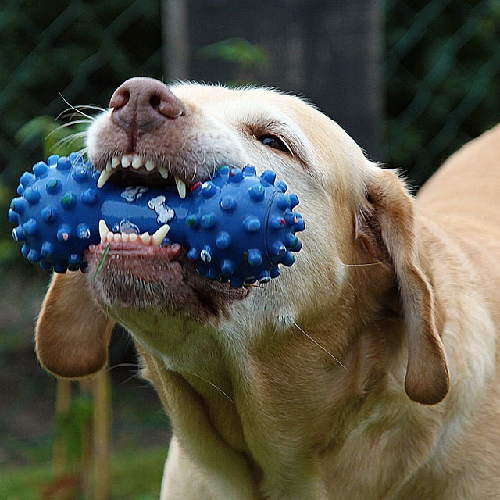 Food, Treats, Toys, & Accessories
Natural Food
Okay, we know that All Things Woof Meow, Too is a fun, hip, doggie and kitty shop, but there's something we take very seriously: Your Friend's Nutrition. We know that what goes into your dog and cat on the inside reflects on the outside. Top quality natural food enhances your friends life and helps prevent a multitude of health problems. Feeding the appropriate diet can alleviate skin and coat problems, chronic ear infections, hot spots, chronic itching, paw chewing, digestive issues and kidney problems.
We have spent months researching pet foods and are proud to offer only the healthiest natural diets available. Many pet foods are shrouded in controversy due to the pet food recalls of 2007. You won't find those products in our store. We only stock and recommend pet foods approved by the Whole Dog Journal.
There are many options available when offering your dog and cat a natural, premium diet. We offer dry kibble, grain free kibble, canned, raw frozen, and freeze dried diets.
Most pets do well on a rotation diet involving feeding a mix of the different types of diets for optimal digestive health.
We also offer many foods with a novel protein source suitable for pets who suffer from allergies. Often times switching to one of these diets can alleviate all allergy related problems for your pet and truly be life changing.
Come in to discuss your friend's nutritional needs. We are happy to consult with you on their diet and find the correct product for your pet.
Brands
If you don't see your pet's food on our list, please let us know. We can most likely order it for you or recommend a better alternative.
Visit these links to learn about nutrition:
The Dog Food Project Dog Food Analysis FDA.gov Dr. Marty
Healthy Treats
There's nothing better than a yummy morsel, a tasty treat, a little snack for your friend's rumbly tummy. At All Things Woof Meow, Too we know your pooch wants a treat made especially for him. We also know that you want the best nutrition for your friend. So we searched high and low to find extra special nutritious treats that taste yummy and are good for him.
We have a full line of all natural chews that will keep your dog happily chomping away. Check out our bakery case for all natural dog cookies.
Don't worry we haven't forgotten your kitty. Visit us for a great selection of fun, healthy cat snacks and catnip.
Nutritional Supplements
We are proud to offer natural, certified holistic supplements. Supplements can enhance your friend's quality of life by easing the affects of arthritis, insuring a stronger immune system and creating a much healthier skin and coat.
Stop in to learn about the effects supplements can have on your dog and cat's well being.
Aromatherapy Works
A customer walked into my store with her Golden Retriever who was wearing a muzzle. She told me a local grooming shop recommended she try a self-serve dog wash due to her dog's fear aggression. I suggested Earth Heart Canine Calm and the transformation in Gunner's demeanor was stunning! We were able to remove his muzzle and give him a long, relaxing bath. He remained calm and ended his bath with tail wags and kisses. This was his first time being bathed without a muzzle.
If you have a dog with fear issues give aromatherapy a try, it works!
Products
Toys
At All Things Woof Meow, Too we believe a healthy mind and a healthy body go hand & hand.
How can you achieve both? Play and exercise!
We carry toys for every dog, whether your friend is a spunky little toy or the rugged outdoor type, they all need to play.
Do you have a rollicking retriever? Look at our tough toys to keep him entertained for hours.
Couch potato pooch? Try an interactive toy filled with wholesome treats to get him up and moving.
Dainty little doggy? Check out the soft snuggly toys for your sweetie to carry around.
All of our hand selected toys are safe and made in the USA.
Keep your kitty entertained, too. We have a good selection of cat toys for your friend to play with alone or with you!
Let the Fun Begin!
Accessories
Every dog and cat wants to look their best. The question is, what to wear? At All Things Woof Meow, Too we offer a wide selection of collars, leads, and harnesses. In everything from leather to nylon, waterproof to hemp we can help you choose the right look for your friend.
Quality is very important so we researched the many brands and only brought in lines we feel will stand up to regular daily wear and tear. Great quality doesn't have to be expensive and our collars range from easy on the budget to high end fashionista.
Here are just some of the collars we carry:

Whether your pooch has a collar for every occasion or is a regular Joe kinda guy we can help you find what you're looking for. We also have collar charms, ID tags, and tee's for your furry friend. Stop in with your dog to find the perfect fit.
We have a nice selection of dog and cat bowls and treat jars.
Bessie and Barnie Beds
Truly the best quality beds available. Both the cover and interior pillow are completely machine washable. These are the softest beds on the market and can be ordered in dozens of patterns to match any decor.
We are constantly adding new specials to our site. Be sure to check back often!