{category.meta_title}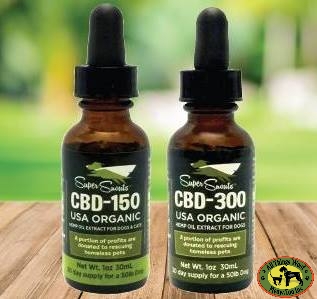 Super Snouts CBD oils are a supplemental product that may be given to pets to support general health & well-being. They may provide a particular benefit or range of benefits, or help relieve or resolve certain conditions.
CBD Oil is a product of the cannabis plant, which is rich in beneficial nutrients. Safe, high quality CBD Oils for pets (like Super Snouts Oils) are specifically derived from hemp plants which naturally contain lower levels of THC (the compound that creates a high) & higher levels of CBDs (the beneficial nutrients). In Super Snouts products absolutely all THC is removed when the oil is purified so it is safe for pets.
Availabel in 1oz and either 150mg or 300mg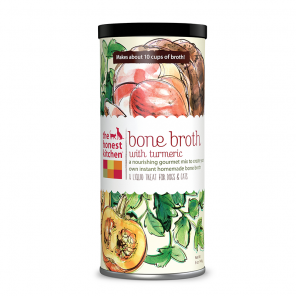 Manufacturer: Honest Kitchen
Indulge your four legged family member with a warm beverage treat. The Honest Kitchen Bone Broth with Turmeric is perfect for chilly days and post-hike hydration. Made from a mix of human grade, dehydrated ingredients like nourishing parsley, pumpkin and turmeric extract, this broth mix is designed to be blended with hot water before serving to provide your pet with a delicious and satisfying treat. Bone Broth with Turmeric helps your pup or kitty feel warm, loved, hydrated and happy in the tummy.
Available in 5oz cannister