{category.meta_title}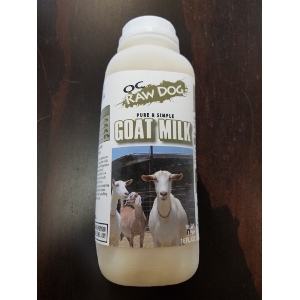 UPC: 095225852848
Manufacturer: OC Raw Dog
OC RAW DOG Goat's Milk is intended for both dogs and cats and can be used as a topper, treat or supplement for a complete diet, no preservatives, no additives, artificial colors or flavors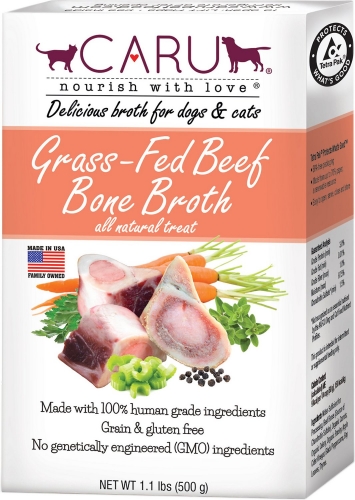 Caru Grass-Fed Beef Bone Broth for Dogs & Cats is a deliciously wholesome, all-natural treat for dogs and cats, making it perfect for multi-pet homes. It contains 90% protein on a dry matter basis, contributing to strong, lean muscles and a healthy heart. And it's made with natural ingredients for peak quality. Caru Grass-Fed Beef Bone Broth can be served as a delicious between-meal treat, and is also ideal for moistening dry food or pouring over raw food to further enhance its appetite appeal.
Available in 1.1 lb-box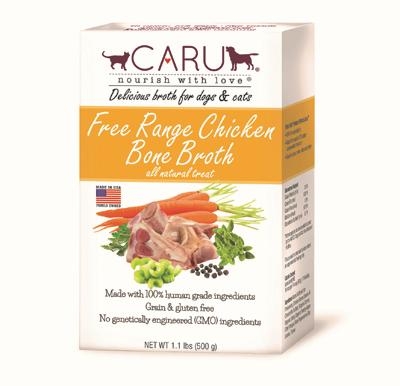 Add home-style goodness to mealtimes with the Caru Free Range Chicken Bone Broth for Dogs & Cats. Made with high-quality ingredients in a state of the art facility, this broth helps to enhance the flavor of your pet's existing diet. It's an excellent way to entice reluctant eaters to take a bite, as well as to rehydrate freeze-dried food, or just as a taste of yumminess between meals. And everything that goes into the GMO, gluten, and grain-free recipe is carefully selected, right down to the filtered water and organic veggies. Great for both dogs and cats alike, this savory broth looks, tastes, and smells just like you made it yourself—only less dishes.
Available in 1.1 - lb box