{category.meta_title}
Manufacturer: Nature's Logic
Nature's Logic Canine Beef Meal Feast is a savory blend of beef meal (the first ingredient) from USA-raised cattle combined with our exclusive concentrate of dried vegetables and fruits. It's ideal for dogs of all ages, sizes, and breeds.
Animal feeding tests using AAFCO procedures substantiate that Nature's Logic Canine Beef Meal Feast provides complete and balanced nutrition for All Life Stages.
Available in 4.4 & 26.4 lb size
Assorted Barkery cookies
Wheat and corn free dog cookies, peanut butter cups and cakes made with the highest quality ingredients. Perfect for everyday or a special event.
Hand made in Ontario Canada and Downers Grove IL
Sizes and shapes will vary by season.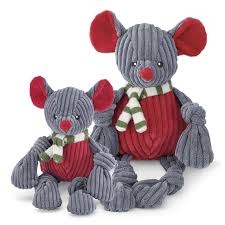 Knotties® are the most durable plush dog toys available, made for dogs and puppies. Made with exclusive Tuffut Technology®, a durable two-layer lining on the inside, soft and cuddly on the outside. Natural tugging and chewing instincts are satisfied by the soft fabric, knots in the limbs and 5 squeakers. Knotties promote healthy exercise and mental stimulation which makes them a hit with owners, dogs, and puppies of all sizes and breeds. The large size is about 15" long, 7" wide and 5" deep. The small size is about 9" long, 4" wide and 3" deep. All Hugglehounds plush toys can be machine washed over and over.
Assorted styles, colors and sizes.
* PLUSH, TOUGH, DURABLE, SQUEAKY DOG TOY in unique characters and colors

* DURABLE CHEW TOY WITH TUFFUT TECHNOLOGY® lining for extra durability

* KNOTTED LIMBS FOR PUPPIES AND LARGE DOGS

* GREAT FOR LARGE AND SMALL DOGS with two sizes available